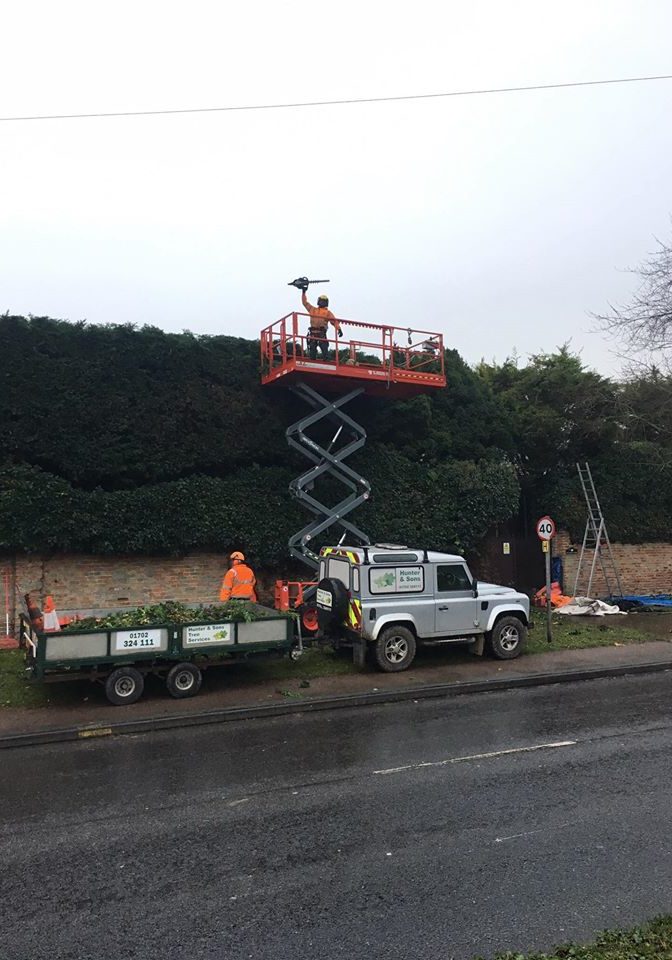 If you are looking to improve the look and health of your small tree and shrubs, our hedging and topiary service can help. Trimming back and shaping your hedges and shrubs is important to encouraging growth and removing any dead or diseased elements within the plant. Additionally, ensuring that your shrubs and small trees are pruned correctly not only creates a pleasing aesthetic but also maintains their health.
Hunter and Sons offer a professional hedge and topiary cutting service which are tailored to ensure your garden is neat, tidy and looking its best! We can provide one-off trimming, annual cuts or regularly scheduled pruning for all hedge, small tree and shrubs dependant on your needs and requirements. 
Our professionally trained crews use the best equipment to ensure that your hedges, shrubs and small trees are kept under control and maintain your garden's aesthetic. In some cases, you may want to create a certain look to perennial plants (plants that die and regrow each year). Our trained operators offer a topiary service, which by clipping foliage and twigs allows you to mould your shrubs and trees into certain shapes and looks. Perfect for maintaining a specific look to your outdoor space.
At the completion of each job, we will clean and tidy the garden or grounds; disposing of any cuttings or waste in a responsible manner. 
If you would like to arrange an assessment, please contact us using the form below.